Romania Jewish Tour | Jewish Heritage Travel in Romania
If you are thinking of exploring the Jewish heritage of Romania, you've come to the right place. We offer a Jewish heritage tour of Romania with a special focus on the history, culture, and traditions of the Sephardic and Ashkenazi communities of Romania. Our Romania Jewish tour is part of our 12-day Jewish heritage trip of Romania, Serbia, and Szeged (Hungary). You will be traveling together with an accompanying scholar, and you can expect your travel experience to be intellectually enriching and memorable.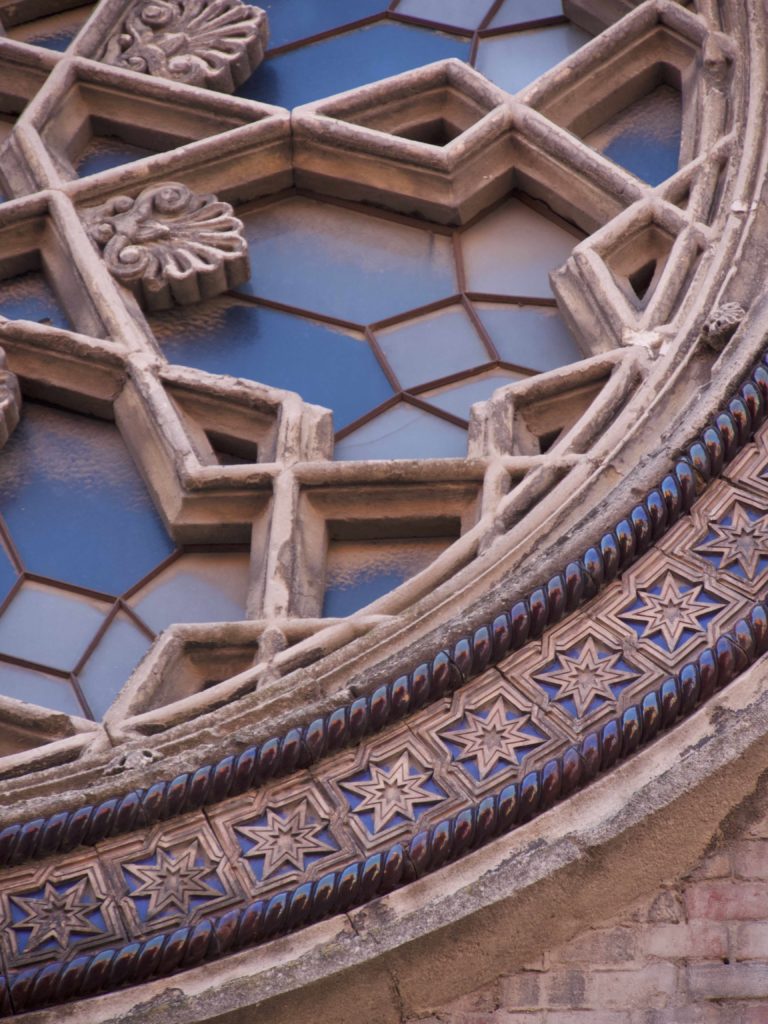 Our Romanian Jewish tour starts in Bucharest, the nation's capital. You will likely be fascinated by the vibrant, bustling, and energetic feel of the city, often referred to as "Little Paris" or "Paris of the East." Bucharest's Jewish heritage is extremely rich, and our Jewish city tour includes all the main sites of interest.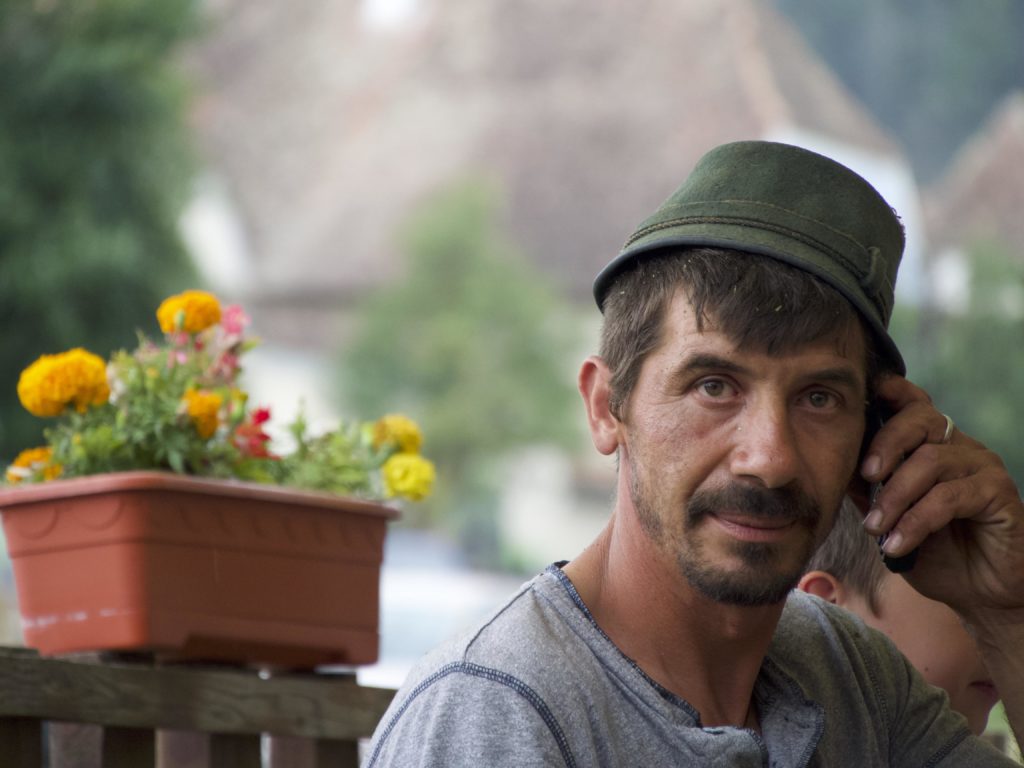 Outside of Bucharest, we explore the strikingly scenic Transylvania, home to castles, palaces, pristine natural sites, Saxon villages, and fortified churches.
In northwestern Romania, a particular focus of our tour is the magical region of Maramures, which was the historic home of several notable Jewish communities. Maramures is the birthplace of both Elie Wiesel and the Satmar Hasidic group.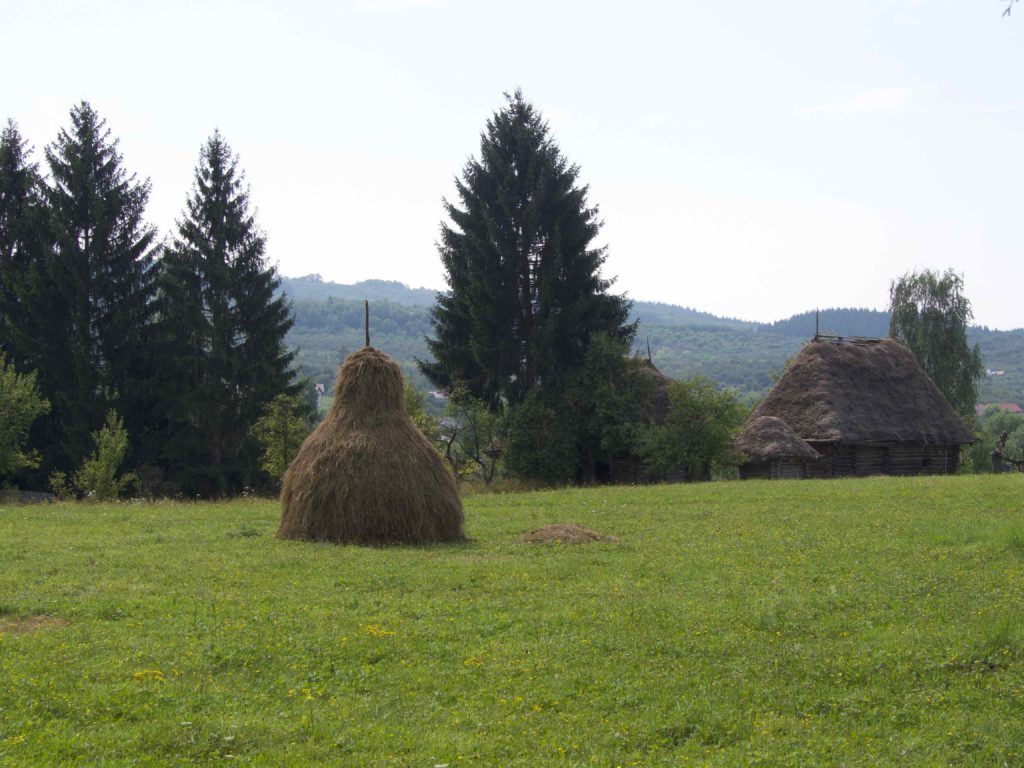 As we travel through Romania and Serbia, you will find out about the lesser-known Neolog and Status Quo Ante strands in Judaism, and you will learn why were they so prevalent in both countries. The Neolog synagogues of the region are renowned for their ornate beauty, and our Jewish heritage itinerary includes some of the most striking examples of Neolog architecture.
Email us at benatov@gmail.com to request a detailed day-by-day itinerary of our Romania Jewish tour or send a message through our contact form.
Hotel accommodation: We stay at high-class, centrally located hotels. You will find the full list of hotels in our detailed itinerary.
Here is a short overview of our Romania Jewish heritage tour itinerary:
Day 1: Bucharest
Arrival, hotel accommodation, initial orientation, and free time. We will meet you at the Bucharest airport and take you to our hotel. (Sometimes our travelers arrive a day early. If you decide to do that, we'll help with arrangements at our hotel for an additional overnight.) Depending on your arrival time, you'll have some time for an initial exploration of the city center. Our Romania Jewish heritage tour will start with a welcome dinner at one of Bucharest's notable restaurants.
Day 2: Bucharest Jewish Tour
Our Jewish city tour of Romania's capital takes us to the ornate Choral Temple (1866), the Yeshua Tova Synagogue, the Great (Polish) Synagogue (which currently houses the Holocaust museum), the United Holy Temple – home to the Jewish museum, and the internationally renowned Yiddish State Theater, founded by Avram Goldfaden in the late 19th century. We will also explore Bucharest's other landmarks, such as the grandiose Palace of Parliament and the lively Lipscani district.
Day 3: Sinaia—Peles Castle—Bran Castle—Brasov
As we depart Bucharest, we'll drive through northern Wallachia toward the picturesque Carpathanian mountains. The mountain resort of Sinaia is home to a 17th-century monastery, named after Mount Sinai. Nearby is also the 19th-century Peleș Castle, which King Carol I built as his summer retreat. Further along the way, we'll visit Bran Castle – of mythic Dracula fame – set amidst breathtaking natural surroundings. Our final stop today is Brasov, one of the most fascinating cities in Transylvania. Overnight in centrally located hotel in Brasov.
Day 4: Brasov—Viscri—Sighisoara
Brasov's picturesque old town will impress you with its Gothic Black Church, the Council Square and its iconic clock tower, the citadel, and the medieval ramparts, all set amid gorgeous natural scenery. We will visit the Great synagogue (1901), the work of architect Lipot Baumhorn. As we leave Brasov, we will drive past the Rupea Citadel, perched high above our road. We'll stop at the Saxon village of Viscri and explore its fascinating fortified church. Our final destination for the day is Sighișoara. Overnight in Sighișoara.
Day 5: Sighisoara—Targu Mures—Cluj Napoca
The German name for Transylvania is Siebenbürgen – the seven fortresses – and Sighișoara, one of the seven towns, may be the best place to experience the German/Saxon heritage and atmosphere of the region. We'll stroll through the medieval citadel, stop by the likely birthplace of Vlad III Dracula, and admire the facade of the 13th-century Venetian House and the 14th-century Clock Tower. Even though no Jews remain today, we will visit the 1903 synagogue and learn about the history of Sighișoara's Jewish community. We then continue our drive toward Targu Mures, a city that blends perfectly Hungarian and Romanian history and culture. The town is home to one of Romania's most spectacular synagogues – the Status Quo Ante Temple. The local community refused to side with either the Neolog or Orthodox denominations of Hungarian Jews and chose to steer an independent course. We continue to Cluj-Napoca (Kloiznburg in Yiddish or just Cluj for short). Overnight in Cluj.
Day 6: Cluj Jewish tour
Romania's fourth largest city, today Cluj is rightly considered Transylvania's unofficial capital. Our walking tour through this vibrant university town will take us to the 14th-century gothic St. Michael's Cathedral, located in the heart of Union Square, the monument of Cluj-born 15th-century King Matthias Corvinus, the Banffy Palace, and the Tailor's Bastion. The local Neolog synagogue was built in 1887, based on the design of Izidor Hegner, and is known today as the Memorial Temple of Deportees. We will visit the impressive Holocaust memorial, the work of artists Egon Márk Löwith and Tibor Kolozsi. During your free time you can tour the fabulous ethnographic museum or walk through the charming pedestrian streets of the old town, full of cafes and eateries, where one can still feel the city's famed literary and cultural reputation. Overnight in Cluj.
Day 7: Maramures—Desesti—Sighetu Marmatiei
As Cluj remains behind us, our northern drive will take us to what is arguably Romania's most unique and picturesque region – Maramureș. In some 70 miles, you will have traveled back in time a couple of centuries. Maramureș is renowned for its pastoral landscapes – a land where old crafts, traditions, and ways of life have remained unchanged over hundreds of years. The region's villages are famous for their ornate wooden houses and unique churches, resembling slim, elongated wood pyramids. As we stop in Desești, we will see one of the most striking of these wooden churches – an 18th-century Gothic structure whose tall steeple towers over the whole magical village. Equally impressive are the ornate frescos, executed in 1780 by Radu Munteanu. (The church is included on the UNESCO's World Heritage list.) Our final destination for the day is Sighetu Marmației, birthplace of the Siget Hasidic dynasty. Overnight in Sighetu Marmației (Sighet for short). Overnight in Sighet.
Day 8: Sighet—Sapanta—Maramures—Sighet
Sighet, a majority-Jewish town until WWII, is located less than a mile away from the Ukrainian border. The 500-year-old Jewish cemetery is an active Hasidic pilgrimage site. Sighet is famous as the birthplace of Elie Wiesel, whose home now houses a wonderful museum. The town's 1904 synagogue was built by the Sephardi community but was also used by Ashkenazim. Not to be missed is also the Memorial Museum, located in a former prison where prominent enemies of the state were held in the 1950s and 1960s. The Village Museum offers an authentic experience of olden customs, trades, and rural ways of life. It also includes a fine example of a typical Jewish home from the region, with one of the rooms serving as a family synagogue. We will also explore more of the fabulous Maramures countryside and visit some of the most iconic nearby villages. Overnight in Sighet.
Day 9: Satu Mare—Oradea—Szeged, Hungary
Just outside of Sighet lies the village of Sapanta, most famous for its unique Merry Cemetery. Starting in the 1930s, woodcarver Stan Ion Patras and his apprentices executed a series of brightly painted motley grave markers, inscribed with pungent, funny, rhymed epitaphs. Along our way lies Satu Mare, birthplace of the Satmar Hasidim. We will visit the town's Moorish 19th-century synagogue. Our drive through Romania's northwestern countryside will take us to Oradea, noted for its spectacular Art Nouveau architecture. Located along the banks of the Crisul Repede river, before the Holocaust Oradea was roughly one-third Jewish. We will visit the two major synagogues and explore the charming city center. We will then cross the border into Hungary and arrive at our final destination for the day – Szeged. Overnight in Szeged.
Historical tidbits from Jewish Romania:
Rabbi Israel ben Eliezer (1698-1760), better known as the Baal Shem Tov, is considered the founder of Hasidic Judaism. He may have been born in the region of Bukovina. A wooden synagogue in Piatra Neamt, where legend has it he prayed, is named after him.
Iuliu Barasch (1815-1863) was a noted doctor, writer, passionate advocate for Romanian culture, and one of the important sources for the spread of ideas of Haskalah (Jewish Enlightenment). He taught medicine in Bucharest and founded the city's first children's hospital.
Jacob (Yankev) Shternberg (1890-1973) was a prominent Yiddish theater director, playwright, avant-garde poet, and short story writer. He was extremely active in the Romanian Yiddish theater world during the interwar period. He was the mastermind behind the BITS studio theater, located in Bucharest's Jewish neighborhood Văcărești.